Professional Capacity Building (PCB) for Communications Update - November 2nd, 2023
---
UPDATE: Thursday, November 2nd, 2023
Sacramento Regional Transportation Management Center (TMC)
Rancho Cordova, CA
October 24 – 28, 2022
As part of Phase 5 of the Professional Capacity Building (PCB) for Communications project, Aviat Networks delivered a course on Radio Frequency Fundamentals. The course was taught by Technical Trainer Jonathan David and twelve ITS engineers from Caltrans Districts 2, 3, 5, 6, and 9 participated.
Plant wireless communication, as applied to Rural ITS, consists of systems that are user owned and installed. Designing, implementing, and maintaining effective wireless communication systems requires a foundation of knowledge in radio frequency technology. For example, with the availability of the 4.9 GHz Public Safety band, RF systems may be an important way to connect multiple ITS field elements to a Transportation Management Center (TMC).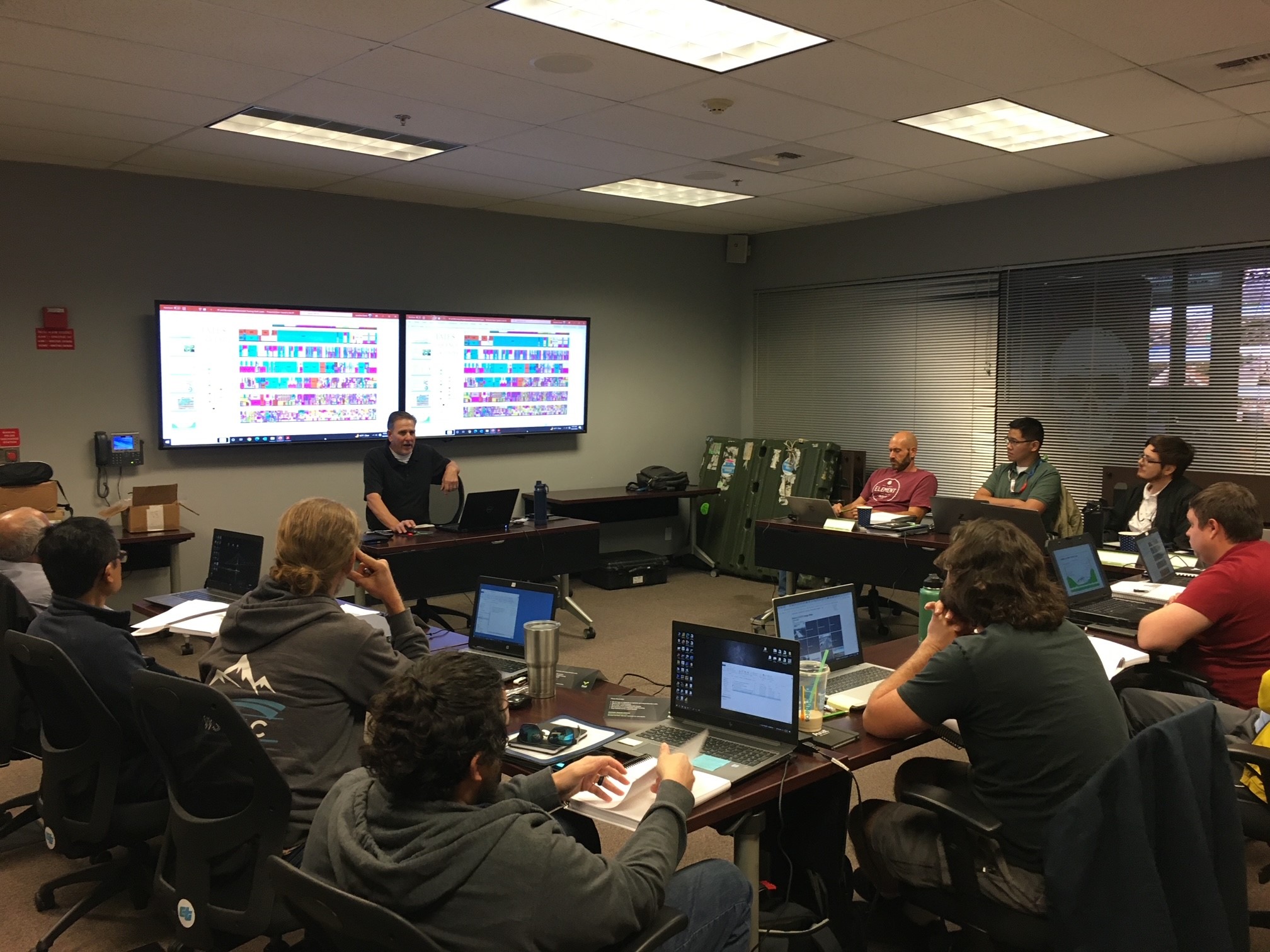 Photo by Sean Campbell
This highly technical course included 40 hours of training delivered over five days. Each day, instruction was tailored specifically to the needs of rural transportation engineers and the ITS challenges they encounter. Course material was presented in the following modules:
Microwave Parameters and System Architecture
Modulation, Bandwidth, and Capacity
Microwave Antennas
Radio Wave Propagation
Microwave Path Design
Telecom Site Preparation
Interference
Microwave Radio Data Transport
Microwave Radio Performance and Alarm Monitoring
Protection and Diversity
In addition to lecture-based instruction, students participated in lab exercises that simulated realistic wireless communication scenarios. Exercises included a microwave radio configuration lab, coax cable connector lab, microwave radio data transport lab, and microwave system management lab. These exercises taught students real-life applications of the curriculum and helped demonstrate how these processes are deployed in the field.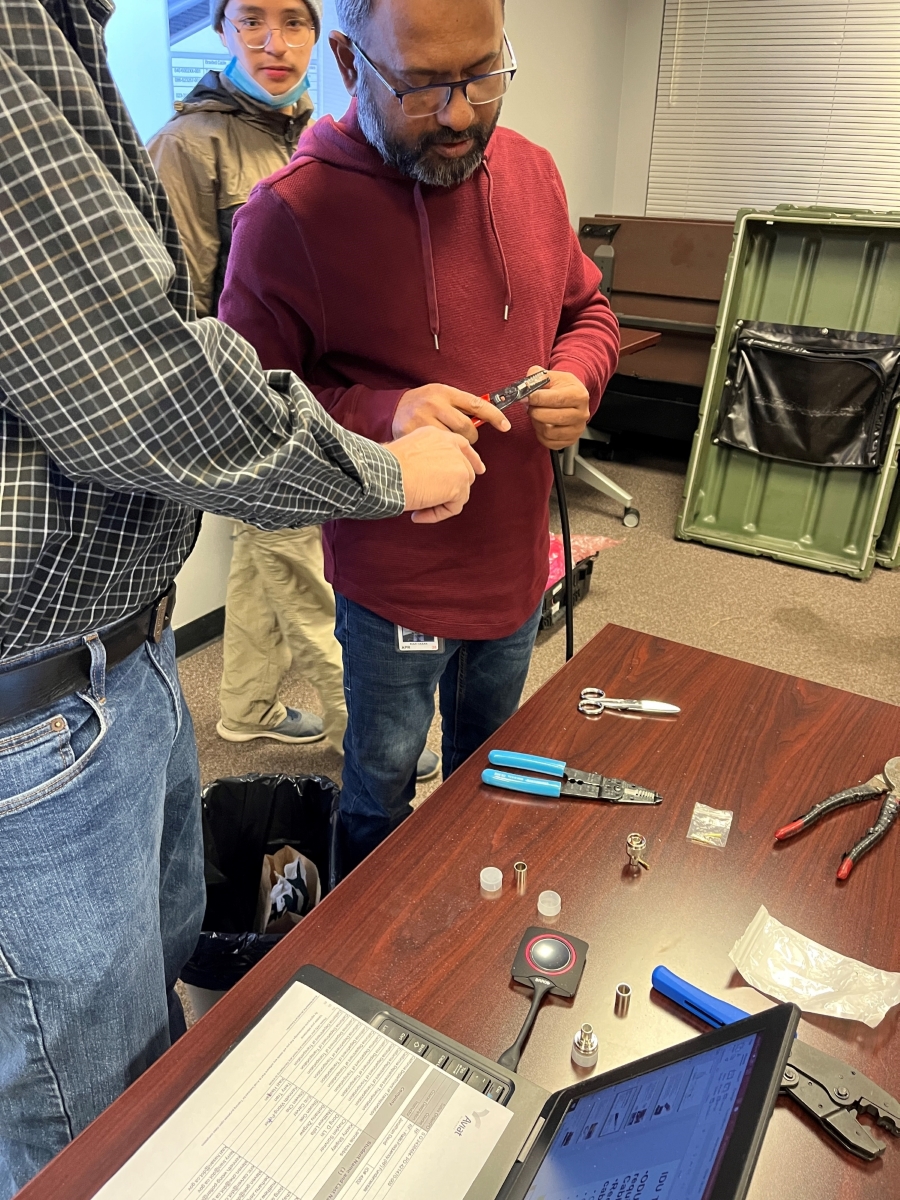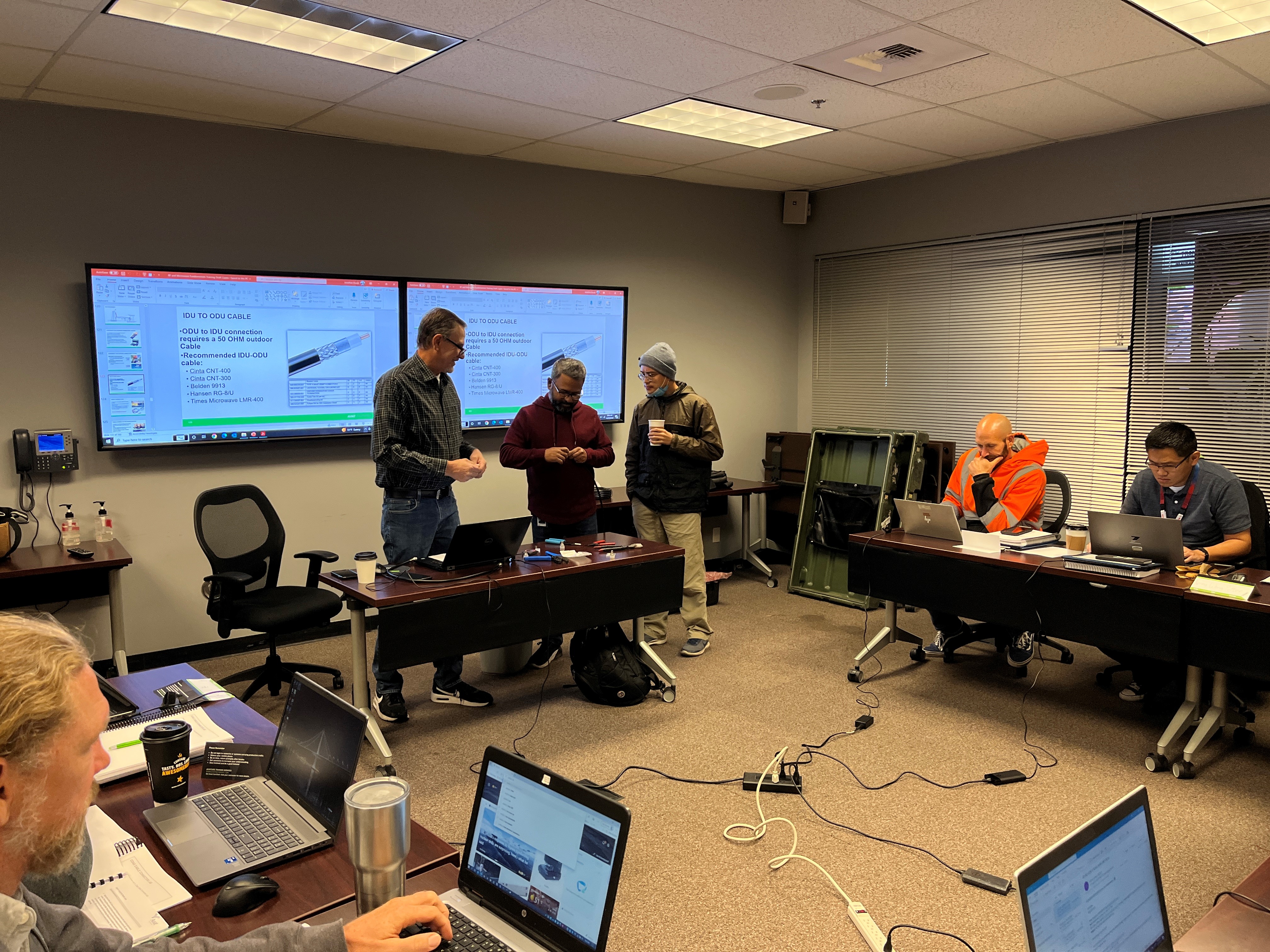 Photos by Sean Campbell
By the end of the course, students met eighteen different learning objectives, each of which was developed to ensure a practical understanding of radio frequency fundamentals. Notable objectives included learning how to calculate link budgets and system losses, optimize radio system coverage using propagation analysis tools, perform and interpret RF system measurements, and maintain and repair equipment. Additionally, students learned general plant wireless communication concepts and terminology.
The Radio Frequency Fundamentals course also provided an opportunity for students to network with colleagues from different Caltrans districts. This collaborative environment fostered engagement and understanding, and students completed the course with new skillsets ready for application across California.
---