WSRTTIF Update - October 18th, 2023
---
UPDATE: Wednesday, October 18th, 2023
Mark your calendar for the 2024 Western States Forum!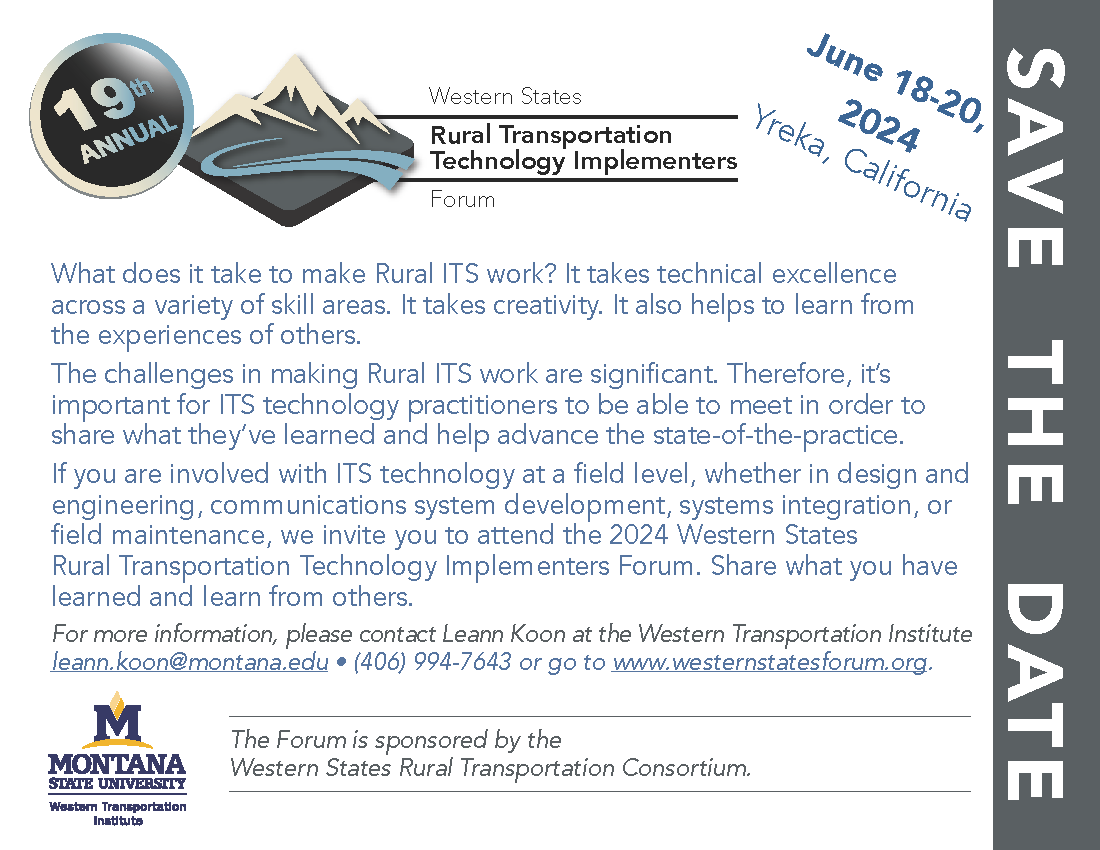 Mark your calendar! The 19th Annual Western States Rural Transportation Technology Implementers Forum is scheduled for June 18-20, 2024, in Yreka, California.
What does it take to make Rural ITS work? It takes technical excellence across a variety of skill areas. It takes creativity. It also helps to learn from the experiences of others.
"The Forum is all about transparency and trust, getting the real story from the people who have actually done it – it's about designs and deployments that have really been done - about what worked and what didn't, about how systems work and what works well. If you are serious about doing Rural ITS, the Western States Forum is the only place you can interact with those who have made things happen."
At the Forum, you can network with other engineers and technicians who are deploying rural transportation technologies and exchange in-depth, technical information on how various ITS technologies are engineered and implemented in rural areas. All in a casual environment that encourages dialogue and frank discussion on what works and what doesn't work.
The Call for Abstracts will be released next month – watch your mailbox and your inbox for more information. We'll post registration and lodging information on the Forum website in mid-March 2024.
So Save the Date for the 2024 Western States Forum! We look forward to seeing you in Yreka next June.
---