California Oregon Advanced Transportation Systems (COATS)
For over 15 years, the California Oregon Advanced Transportation Systems (COATS) program has shown that a bi-state partnership to address rural ITS concerns is both feasible and advantageous. It allows for maximization of resources and provides a source for fresh ideas and perspectives. It provides a platform to address the issues and concerns of rural areas that might otherwise remain ignored. Numerous systems and approaches have been developed and evaluated over the years, providing useful information on which to base future deployment decisions. Several of these initial systems are still in place, addressing the concerns they were designed to. Finally, COATS has provided a platform on which to conduct expanding efforts geared toward outreach and tech transfer.

The roots of the COATS program stretch back to 1991. Caltrans recognized that there were rural concerns in dealing with advanced technologies that would evolve into Intelligent Transportation Systems (ITS). In 1995, efforts were begun to specifically examine ITS technologies in a rural context through a scoping study. This scoping study, the Program for Advancing Rural Transportation Technologies (PARTT), reviewed advanced transportation technologies, identified key issues concerning them, and developed conceptual ideas for future activities. As part of this work, a geographic area in Northern California designated a study area to refine the need and application of ITS in a rural environment. Caltrans and the Oregon Department of Transportation (ODOT) expanded the Northern California study area into Southern Oregon to maximize resources, foster cooperation, and investigate feasibility of ITS in a bi-state study area. All of these activities laid the foundation for what COATS would become.

In 1998, the Western Transportation Institute (WTI) at Montana State University, Bozeman, was selected to carry out further studies. Led by Chris Strong and Steve Albert, this effort, subsequently titled COATS, focused on ITS planning and architecture in the previously identified study area. Notably, the COATS project resulted in the development of the first two Rural Transportation Management Centers in California, one in Redding and one in Eureka. Additionally, the work resulted in deployment of an early-winner project. The specific activities of this phase of COATS, as well as subsequent phases, are outlined in the COATS project History.
---
July - September 2017 Quarterly Update
November 21st, 2017
Phase 7 Gets Underway
April 19th, 2017
6th Phase of COATS Project Completed
November 17th, 2016
Research Report - Data Quality for Aggregation and Dissemination of DOT Traveler Information
August 22nd, 2016
January - March 2016 Quarterly Update
May 13th, 2016
Evaluation of the Fredonyer Pass ICWS – Final Report
February 24th, 2016
Check back soon for more California Oregon Advanced Transportation Systems (COATS) updates.
---
UPDATE: Tuesday, November 21st, 2017
COATS Phase 7 is facilitating ongoing technology transfer through the Western States Forum and continued demonstration and evaluation of ITS technologies through several incubator projects. Here is a brief summary of what was accomplished during the third quarter of 2017.
Western States Forum
During this quarter, the project team continued wrap-up activities from the 12th annual Western States Forum that took place at the end of the last quarter, June 20th – 22nd. The Forum website was updated with technical content and images from the event and evaluations were compiled. The Steering Committee reviewed the planning and operation of this year's Forum, as well as the comments and feedback from participants.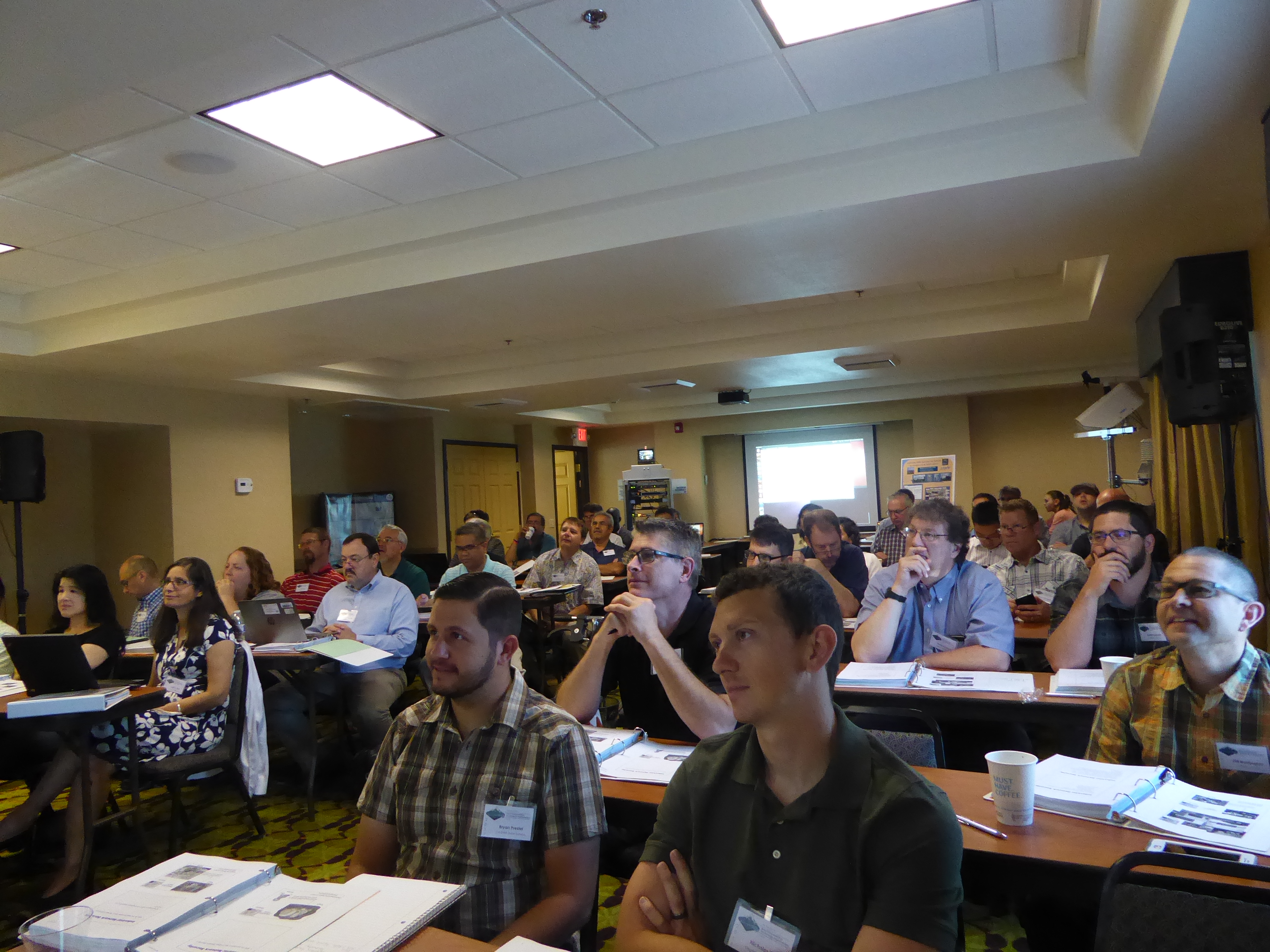 Photo by: Leann Koon
Save the Date! The 13th Annual Western States Forum will be held June 19th – 21st, 2018, in Yreka, California. Planning for the event will begin in the upcoming quarter. The meeting facility will be reserved, the event planner hired, and a Save the Date postcard will be distributed via mail and email. Midway through the quarter, the Call for Abstracts will be developed and sent out. The Forum and Consortium websites will be updated with the Call for Abstracts and event information.
Incubator Projects
Work on incubator projects has been on hold this quarter pending staff changes. A meeting to discuss the project workplans was scheduled for the first week of the upcoming quarter.
Make sure to check back next quarter for updates on the progress and status of the COATS projects.
---
Caltrans Project Manager:
Sean Campbell, P.E.
Chief, ITS Special Projects Branch
Caltrans, Division of Research, Innovation,
and System Information
1227 O Street, PO Box 942873
Sacramento, CA 94273-0001
(916) 654-8868
(916) 657-4580 (fax)
sean_campbell "at" dot.ca.gov

Caltrans Project Champion:
Jeremiah Pearce, P.E.
Acting Chief
Office of ITS Engineering and Support
Caltrans District 2
1657 Riverside Drive
Redding, CA 96001
(530) 225-3320
(530) 225-3255 (fax)
jeremiah.pearce "at" dot.ca.gov

Oregon DOT Lead:
Doug Spencer, P.E.
Standards Engineer
Intelligent Transportation Systems
Oregon Department of Transportation
2080 Laura Street
Springfield, OR 97477
(541) 747-1276
Doug.L.SPENCER "at" odot.state.or.us

WTI Contact:
Craig Shankwitz
Senior Research Engineer
Western Transportation Institute (WTI)
Montana State University - Bozeman

PO Box 174250
Bozeman, MT 59717-4250
(406) 994-6030
craig.shankwitz "at" montana.edu

WTI Contact:
Leann Koon
Research Associate
Systems Engineering, Development & Integration
Western Transportation Institute (WTI)
Montana State University - Bozeman
PO Box 174250
Bozeman, MT 59717-4250
(406) 994-7643
(406) 994-1697 (fax)
leann.koon "at" montana.edu

Past WTI Contact:
Douglas Galarus
Assistant Professor
Utah State University
4205 Old Main Hill
Logan, UT 84322-4205
(435) 797-4136
(435) 797-3265 (fax)
doug.galarus "at" usu.edu

Past WTI Contact:
David Veneziano
Program Manager I
Institute for Transportation
Iowa State University
Suite 4700
2711 S Loop Dr
Ames, IA 50010-8664
(515) 294-5480
dvenez "at" iastate.edu
---